Eric Couch with Clint Black
Eric Couch, host of the syndicated podcast, Living a Legacy, interviewed Grammy-winning country singer-songwriter & musician Clint Black.
Clint Black is the first country artist ever to have five consecutive #1 hits off his debut album, including "A Better Man" and "Killin' Time". In this episode, Couch sits down with Black and discusses various stories.
In particular, Black talks about his greatest influences and his journey from nothing to stardom, and how the "odds were stacked against" him when he released his debut album in 1989, despite being signed with a major label.
Other topics include growing up in Houston, Texas, marriage tips, and how Black manages his own social media presence. Black also discusses his direct interactions with loyal fans, and the difference in dynamic from his initial rise to fame in the 90s, to connecting over social media today.
"I was thrilled to talk to my fellow H-town boy Clint and go in-depth with him into his career and life," said Couch, who grew up in greater Houston and now lives in the Dallas-Fort Worth area. "It was a blast getting to know the man! He had so much to share about music, success, and love – especially with that celebrity touch. Clint's inspirational stories about rising to fame do go to show that nothing is impossible – something I always share with my fellow entrepreneurs as they travel these rocky roads to success."
"He was a great guest, and I hope his insights will move fans and listeners to think about how they can leave a legacy for their loved ones and those they serve."
Living a Legacy is a podcast that focuses on celebrities and renowned entrepreneurs as they share first-hand the lessons they have learned on using their influence to impact the world. Past guests have included George Lopez, Les Brown, Kevin Harrington (one of the original "Sharks" on ABC's Shark Tank), Kathy Ireland, Jack Canfield (co-author of the New York Times bestselling Chicken Soup for The Soul books), Dog the Bounty Hunter, and many more.
Living a Legacy is available for listening to major podcast platforms including Apple Podcasts, Spotify, and Google Podcasts.
For more information about Eric Couch and Living a Legacy, visit www.EricCouch.TV.
About Eric Couch:
Eric Couch is a multi-year member of the Forbes Finance Council and the prestigious SMU Cox: School of Business' Dallas 100, and an award-winning speaker, coach & best-selling author. He has had the privilege of sharing the stage with Martha Stewart, Ice-T and Coco, Nigel Farage (founder of the Brexit Party), Michael Gerber (The E-Myth), George Ross (Trump's attorney), and speaking at Carnegie Hall, NASDAQ, London Stock Exchange, Harvard Club of Boston, Oxford and the Royal Society of Medicine.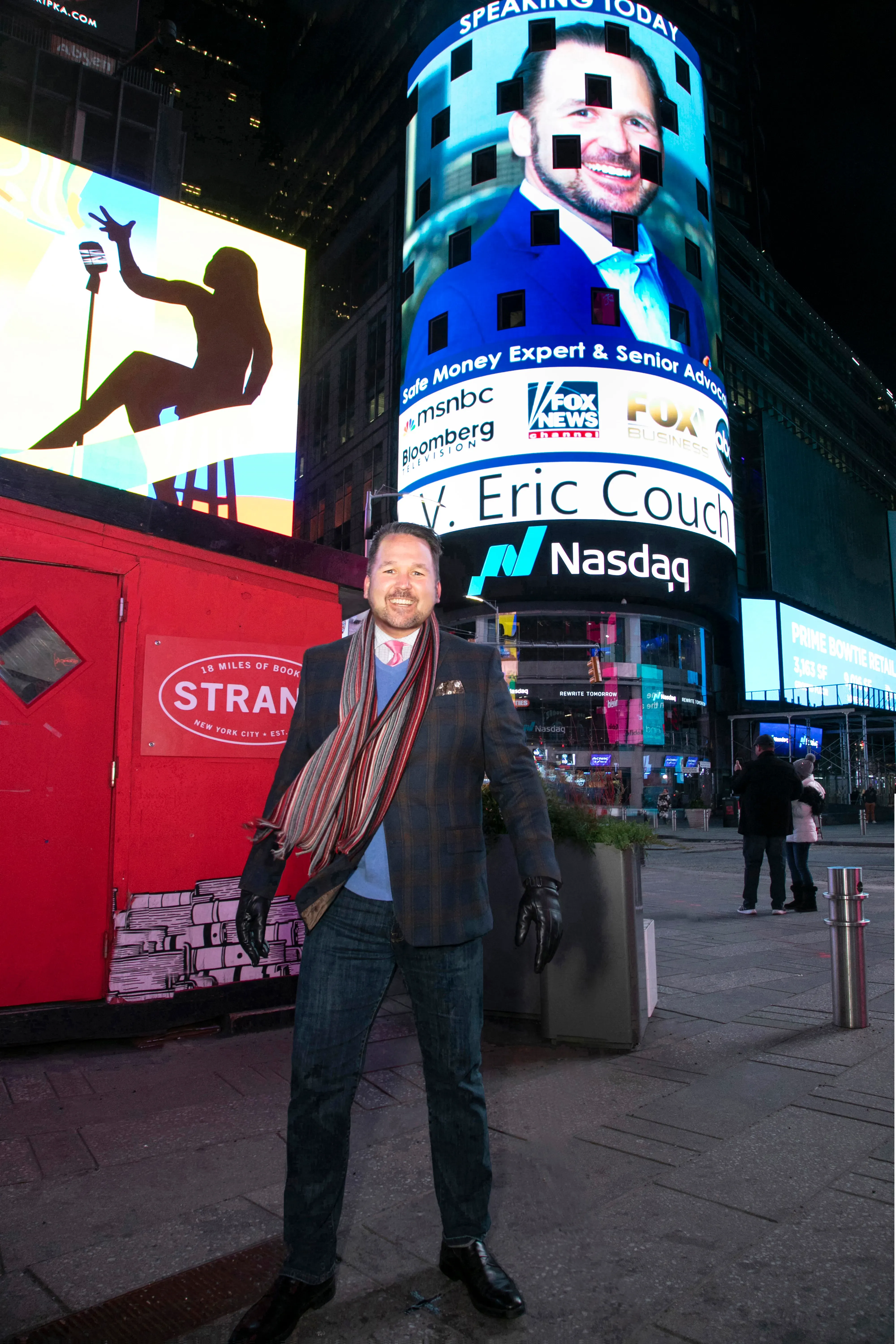 Mr. Couch is the Chief Servant at ProVision Brokerage. For over 20 years, he's been a nationally acclaimed professional in retirement planning, having protected over $1B+ retirement assets in the past 3 years. As the advisor to advisors, he has built a national network of financial professionals who work tirelessly to educate retirees on safe money, "the money you can't afford to lose." Simply put, he's the guy behind the curtain with the answers.