Eric Couch, Chief Servant at insurance marketing organization ProVision Brokerage LLC, returned from a speaking tour in Mexico City, where he made appearances at Citibanamex and Hospital Médica Sur.
Eric Couch at Citibanamex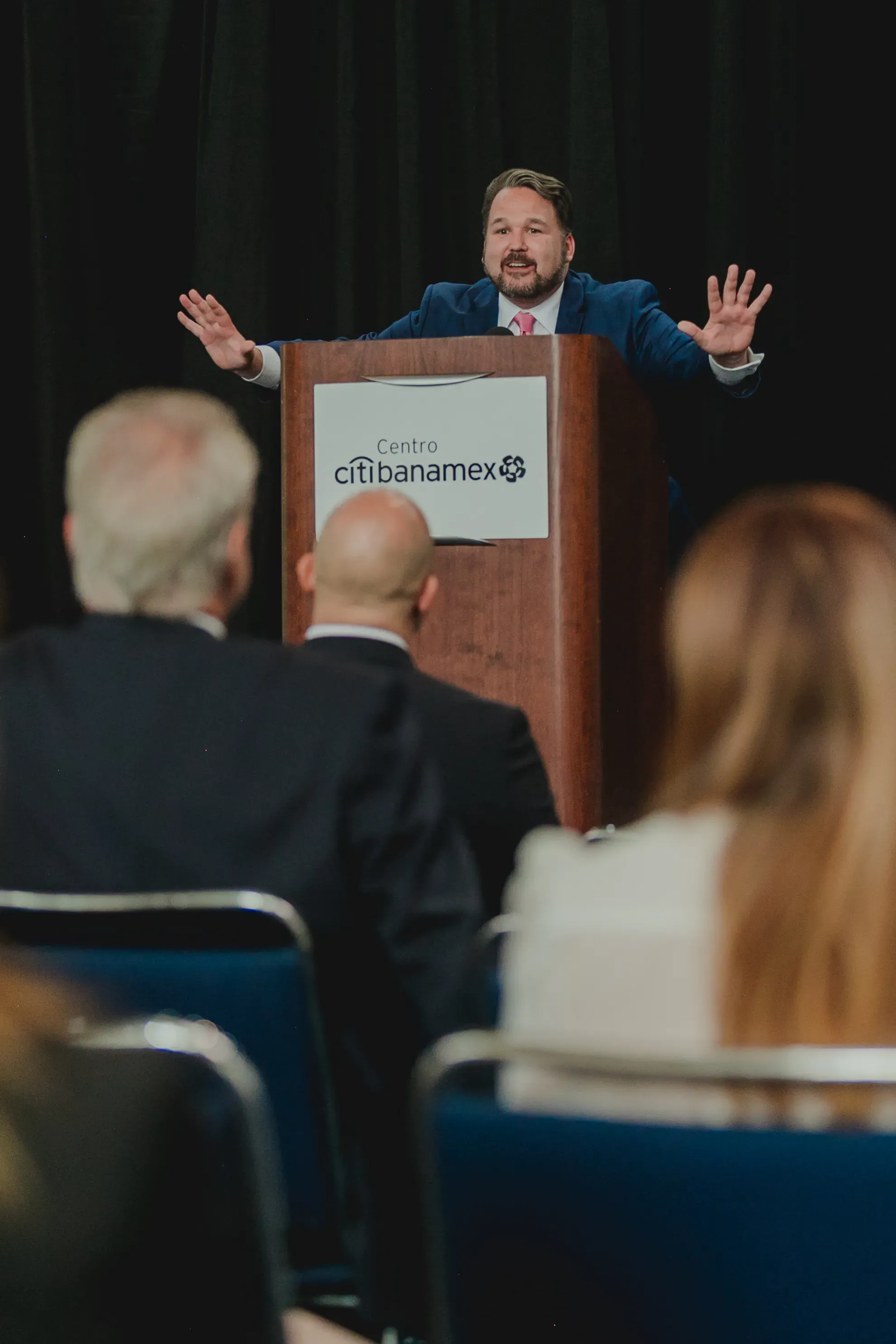 For over 20 years, Eric Couch has helped families and retirees protect their savings from market loss. He's also an award-winning international speaker, bestselling author, and host of the podcast Living a Legacy. Because of his speaking and podcasting career, Eric Couch gets to hang out with a lot of household-name celebrities.
He asks them, "what's the greatest lesson you've learned about money?" In his Citibanamex speech, he summarized their answers to the audience with a simple and memorable acronym – "MONEY."
"What is your dream?" Mr. Couch asked the audience. "What do you want? Do you want more, have more, or be more? Well, you know what? Money helps with that, and we're here to talk about money at Citibanamex here in Mexico."
During the speech, he stressed that one's wealth and happiness is something to be strategic about. He expressed his fascination with celebrities and their wealth, contrasting sensational disasters such as "buying a $100 million place and then tearing it down," with the stories that his past celebrity interviewees shared about their wealth.
1 – M: Make It Happen
The "M" in "money," Couch sang, means "It's time to MAKE it happen." Couch met Ice-T at Carnegie Hall in New York City, and recalled that the Grammy-winning rapper said, "Nobody wakes up with your dream."
Couch added that "if you won't chase your dream, somebody will hire you to chase theirs."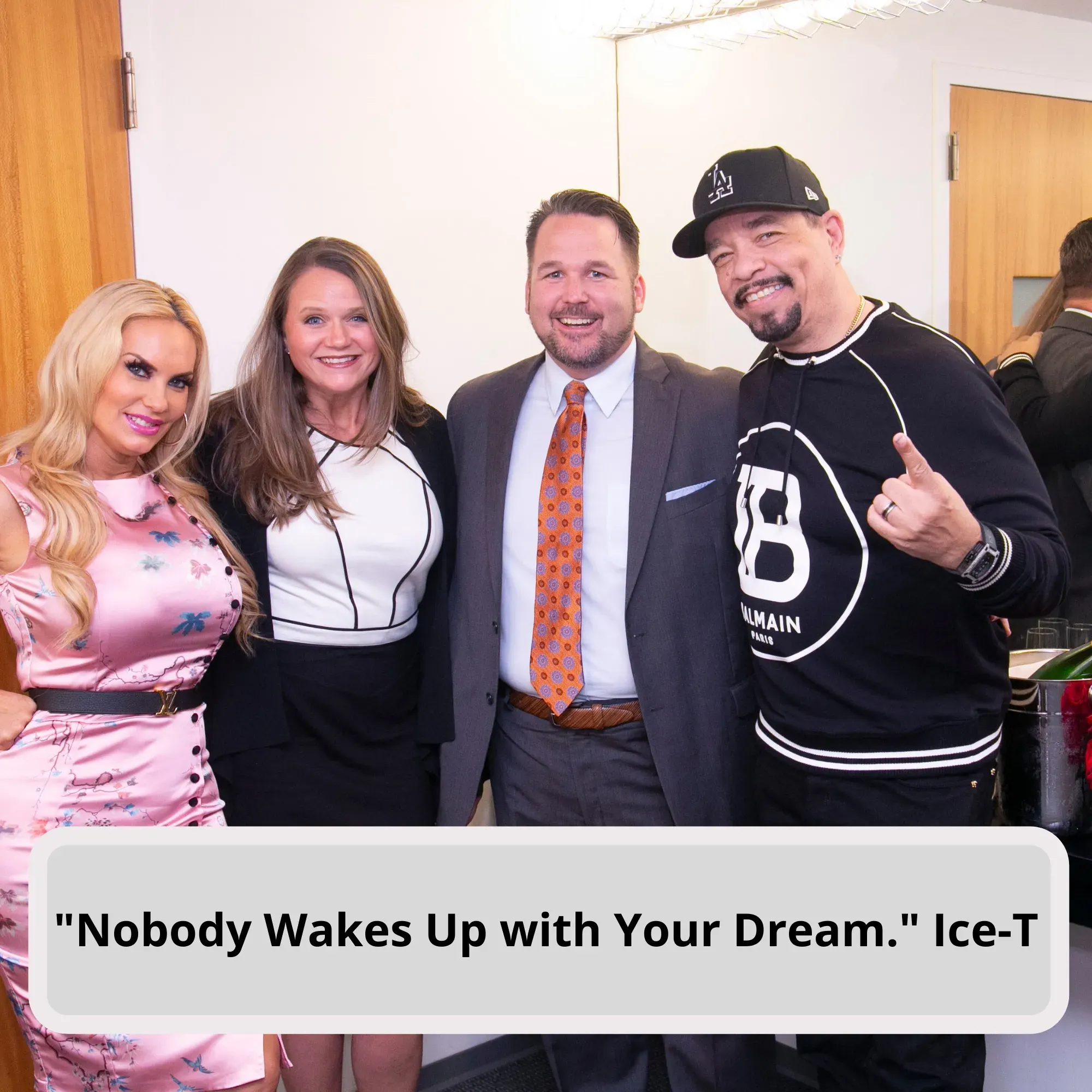 2 – O: "Orate the Words"
Couch quotes Caitlyn Jenner as saying, "You've got to be a great speaker and a great communicator." As a professional speaker, he immediately related to this. "When you are a great speaker," Jenner said, "it's like robbing banks…" That's what the wealthy are great at: speaking and communicating.
3 – N: Negotiation
Couch has spent a lot of time with Dog the Bounty Hunter, who told him that whenever he's chasing bounties and hunting criminals, "I don't always have to be aggressive and violent. I negotiate with them to surrender, and that's how I make the money."
Couch further suggests that people who want to build wealth not only negotiate deals with other parties but firstly with themselves – because "you're worth it."
4 – E: Extremely Hard-Working
"Extremely hard-working, that's what Martha Stewart told me," Eric Couch sang. "Martha told me, 'Every rich person that I've ever known has been an extremely hard worker.'"
He further said that hard work is a "very common trait among the rich," and that "you're not going to sit on your tail and make a bunch of money."
5 – Y: "Because It's Up to You"
Couch asked Nigel Farage (founder of the Brexit Party), "What's the greatest lesson you've learned about money?"
The answer: "You could lose it very, very quickly." Couch also recalled that the British politician also suggested diversifying one's money – and letting loose and enjoying the process.
"The wealthy that I work with and ultra-wealthy, those that I've interviewed," says Couch, "they do diversify their money."
"And not only that, but the wealthy know how to just cut loose and have a good time. We can't take ourselves so seriously, so if that's going to the pub and getting a pint, or just going to read a book, or just looking at the stars or holding someone close that you love, we've got to have those moments where we're splitting off from the rest of life and just allowing ourselves to be who you wanna be, to live the life that we want to live, to have the secrets of success."
As with many of his appearances, Couch's entertaining insights on money and his fun, humorous style were well-received by those in attendance.
Eric Couch at Hospital Médica Sur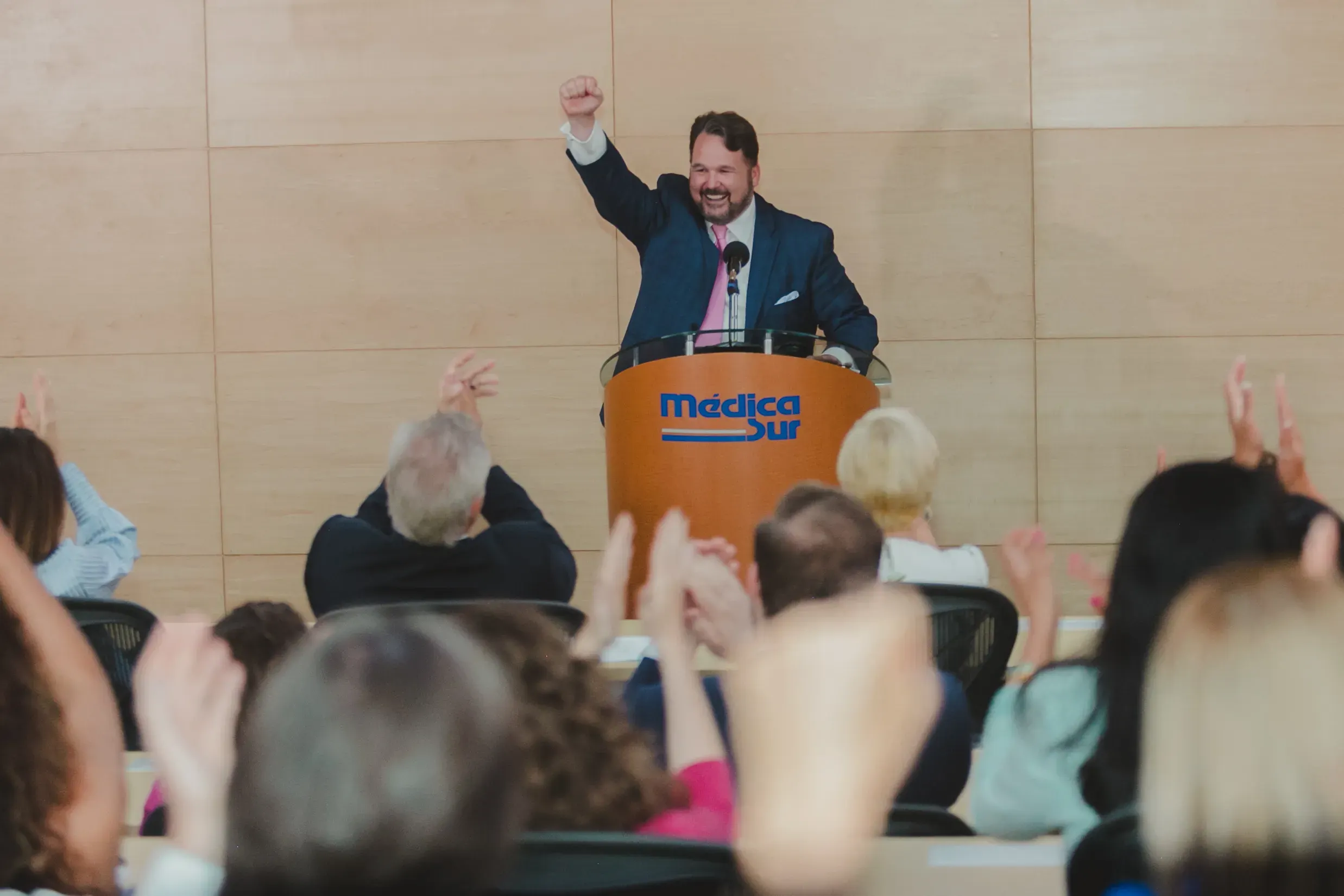 While in Mexico City, Eric Couch also spoke at Médica Sur. At the nationally renowned medical facility, he talked about another aspect of his career: senior advocacy. He spoke to the audience about what it takes to care for their elders, using the last few weeks of his dad's life as an example, and spoke that "the best way to love a senior is to TRIP them" – "Talk, Respect, Inform Permission."
For more information about Eric Couch, his media appearances, and to book him as a speaker, visit his website at www.EricCouch.TV.