In the summer of 2021, Eric Couch, retirement planning professional and Chief Servant at ProVision Brokerage, embarked on a speaking tour in the United Kingdom where he appeared at several prestigious places, including the University of Oxford and the University of Cambridge. Couch's speeches at Oxford and Cambridge focused on overcoming emotional adversity and finding one's calling in life.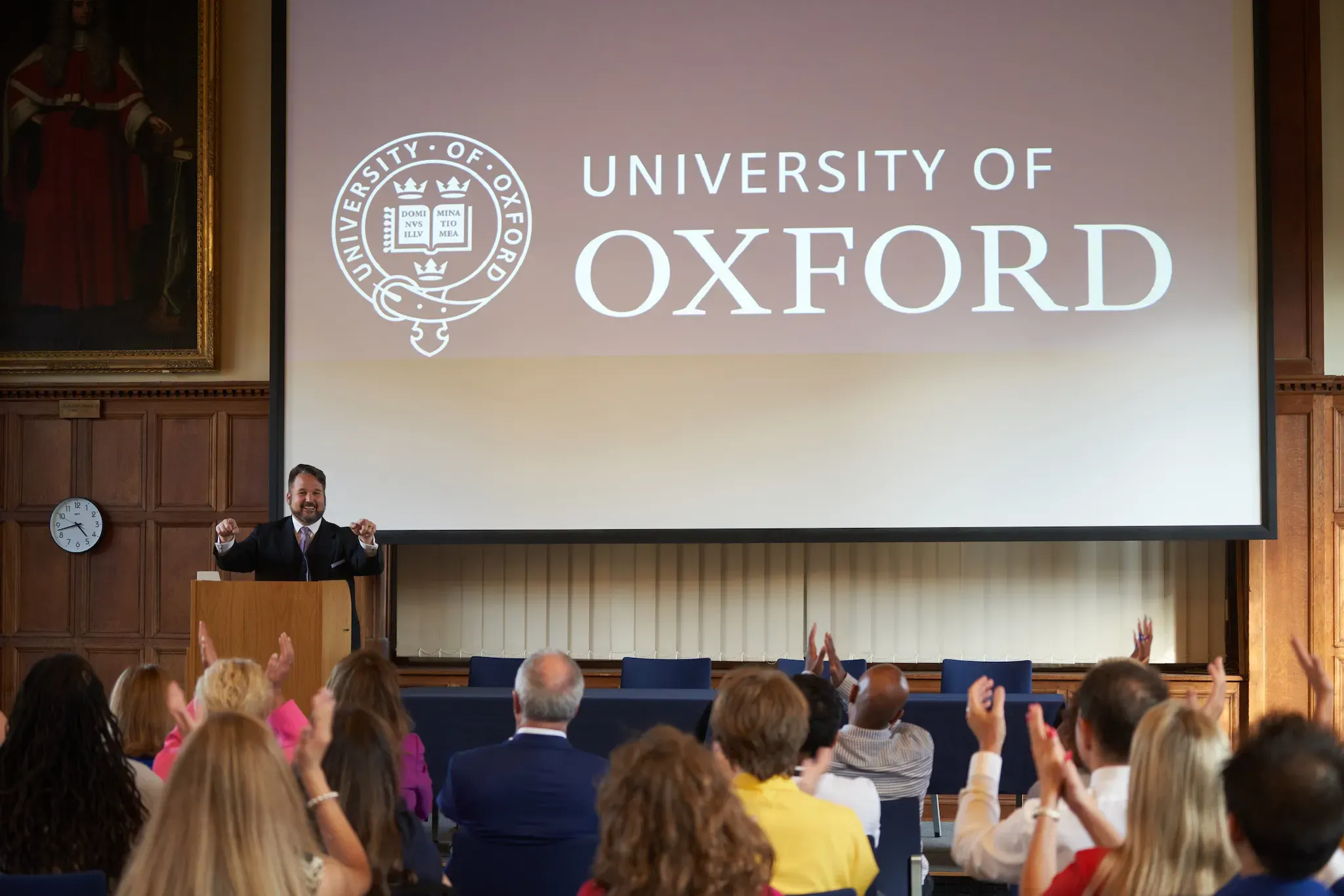 Eric Couch has been helping individuals and families secure their financial futures for over 20 years with a national network of financial advisors. His passion for assisting others in achieving their goals extends beyond just financial planning. Being an entrepreneur and having experienced the ups and downs of owning a business and having a family, he is also an advocate for mental and emotional well-being.
During his speeches at Oxford and Cambridge, Couch spoke to the audience about a past period of deep-seated depression, where he saw no hope until a friend intervened and took him for lunch. The conversation turned to an exchange about the Ten Commandments from the Bible – "love your neighbor as yourself" – which Couch credits with saving his life.
"I just started to weep," said Couch. " I was like, 'Mark, I don't love myself at all. There's nothing left for me. I don't have anything left.'
"And he's like, 'I know. But see, if you're going to love your neighbor as yourself, you can't love your neighbor any more than you love yourself.'
"You think you're loving your family. You think you're loving your friends and your clients by giving everything you got. But when there's nothing left, you're really not able to love them. So how well are you really loving them?"
Beating the odds and achieving the impossible were also themes of his speech. Couch's London speaking tour was in the summer of 2021, and he commented about his showing up when it was considered "impossible" to travel to the UK – and further, that "impossible is for losers."
"'You can't go!' 'You can't do that!' 'Nobody can do that!' That's people that are scared. And if you take the chance, they're scared, because if you achieve it, that means they could have as well -- so they'll always try to talk you out. It just took saying YES and showing up. I did it and so can you."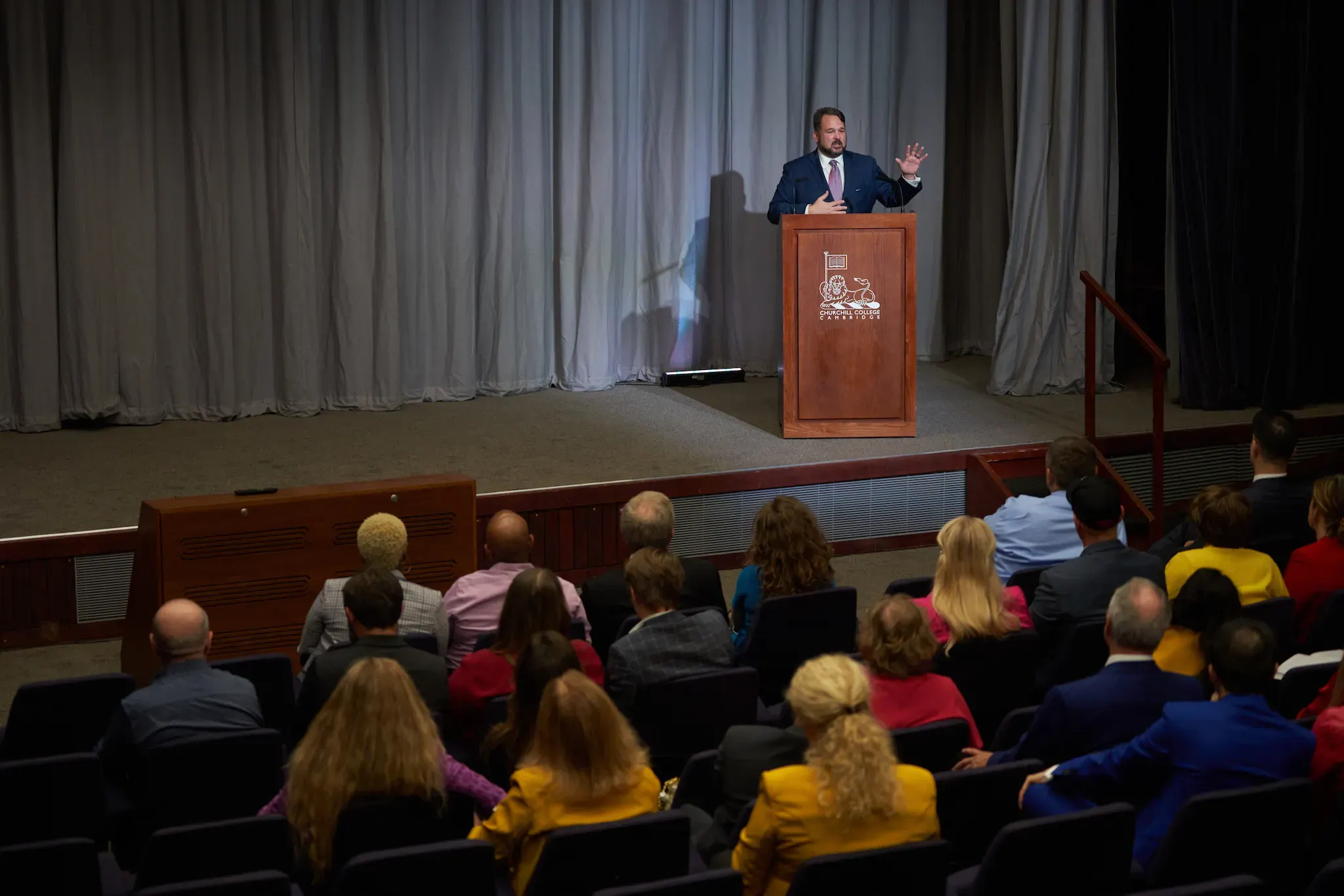 In his Oxford and Cambridge speeches, Couch commented: "I truly believe that everyone has the potential to achieve great things, but sometimes our own self-doubt can hold us back. I hope that my message resonated with the entrepreneurs in attendance and helped them, like me, to see that 'YOU are WORTH IT.'"
Couch's speeches were well-received by the entrepreneurs, CEOs, and medical professionals in attendance. His London speaking tour also included appearances at the Royal Society of Medicine, and the London Stock Exchange, where he shared the stage with Nigel Farage – founder of the Brexit Party.
About Eric Couch
Eric Couch is a multi-year member of the Forbes Finance Council and the prestigious SMU Cox: School of Business' Dallas 100, and an award-winning speaker, coach & best-selling author.
He has had the privilege of sharing the stage with Martha Stewart, Ice-T and Coco, Nigel Farage (founder of the Brexit Party), Michael Gerber (The E-Myth), George Ross (Trump's attorney), and speaking at Carnegie Hall, NASDAQ, London Stock Exchange, Harvard Club of Boston, Oxford and the Royal Society of Medicine.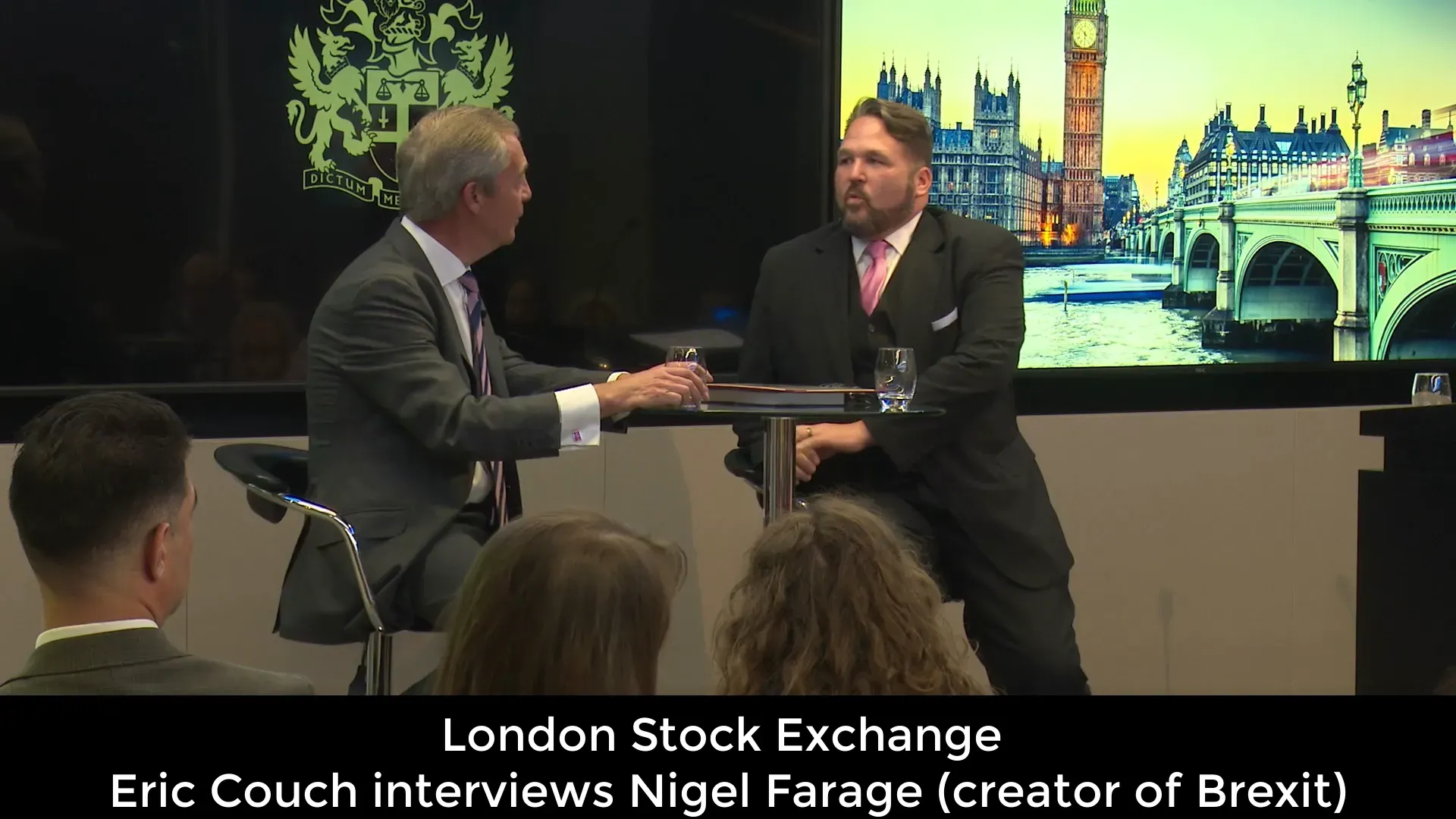 He also hosts the podcast, Living a Legacy, where he interviews celebrities on how they use their influence to impact the world. Guests include George Lopez, Les Brown, Kevin Harrington, Kathy Ireland, Jack Canfield, Clint Black, and many more.
For over 20 years, Mr. Couch has been a nationally acclaimed professional in retirement planning, having protected over $1B+ retirement assets in the past 3 years. As the advisor to advisors, he has built a national network of financial professionals who work tirelessly to educate retirees on safe money, "the money you can't afford to lose." Simply put, he's the guy behind the curtain with the answers.
For more information about Eric Couch, his media appearances, and to book him as a speaker, visit his website at www.EricCouch.TV.
About ProVision Brokerage
ProVision Brokerage, LLC is an independently owned insurance marketing organization (IMO) based out of Dallas, Texas. The firm is focused on assisting financial advisors to meet the needs of their clients by using a solution-based approach with Annuities, Life Insurance, and Asset-Based Long Term Care.